D26 MX Camera
Download technical docs:
$1,010.00
Ships to TX Only
View More Accessories
Product Description
 D26 MX Camera Overview:
The Vivax Metrotech D26 MX mini inspection camera is a 1.0″ self-leveling color plumbing camera.  You can use this camera with our vCamMX-2 Camera System with mini reel.  It works well in pipe diameters ranging from two to four inches.
Vivax designed this durable plumbing camera with a scratch resistant Sapphire Lens incorporated in the stainless steel housing.  This vCam MX camera provides excellent resolution for viewing and recording. It also has an incorporated light ring that emits 20.39 Lumens in intensity, more than sufficient for a clear picture.  Equipped with water resistance up to 10 BAR pressure. In addition, the self-leveling feature ensures that the camera stays upright in the pipe.
D26 MX Camera – Standard Features and Warranty:
The Camera comes with a 1-year manufacturer warranty, but it also qualifies for Vivax-Metrotech's exchange program.  This is useful for replacing the camera after normal wear and tear.  Other camera systems will only allow for the purchase of a whole new camera. Consequently, you can reduce the lifetime cost of a mini camera system.
D26 MX Camera Available Upgrades:
Your new mini inspection camera will come with a standard skid to reduce wear on the outside of the camera.  However, additional sewer camera skids can be purchased in different sizes. As a result, the camera can be centered in different sized pipe. See our skid page here.
Related Products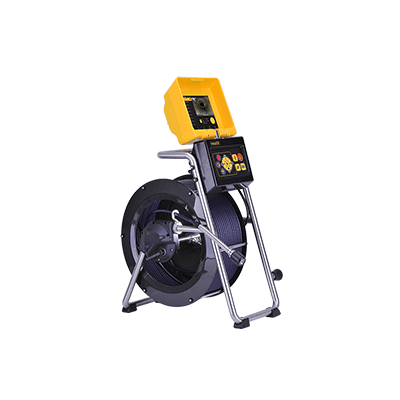 vCamMX-2 Mini Camera System
Learn More
D18 MX Camera
Learn More